This post is in the form of a photo-essay. Sort of. This is a 1949-production S&W M&P (the model that later was called a Model 10.) This ongoing project has the purpose of turning this old gun into the best concealed-carry fighting revolver I can devise. Sure, the very concept is dated, but it's all in good fun. Without further ado-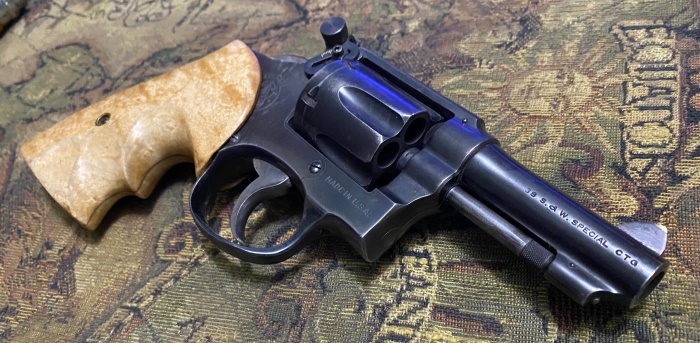 So there you have it, and I hope you all enjoyed looking at this gun. While it's mostly in good fun, this is a very capable gun, and I have every intention of carrying it when conditions and circumstances permit.
Stay safe and take care.
Michael Tinker Pearce, 9 October 2021